Inspiring future musicians and music lovers by sharing beautiful music and engaging with the community. 
Programs that generate passion for orchestral music are at the core of the GSO's service to Greenville and the surrounding areas. Annually, the GSO offers more than 150 different events that serve nearly 28,000 people in the South Carolina Upstate.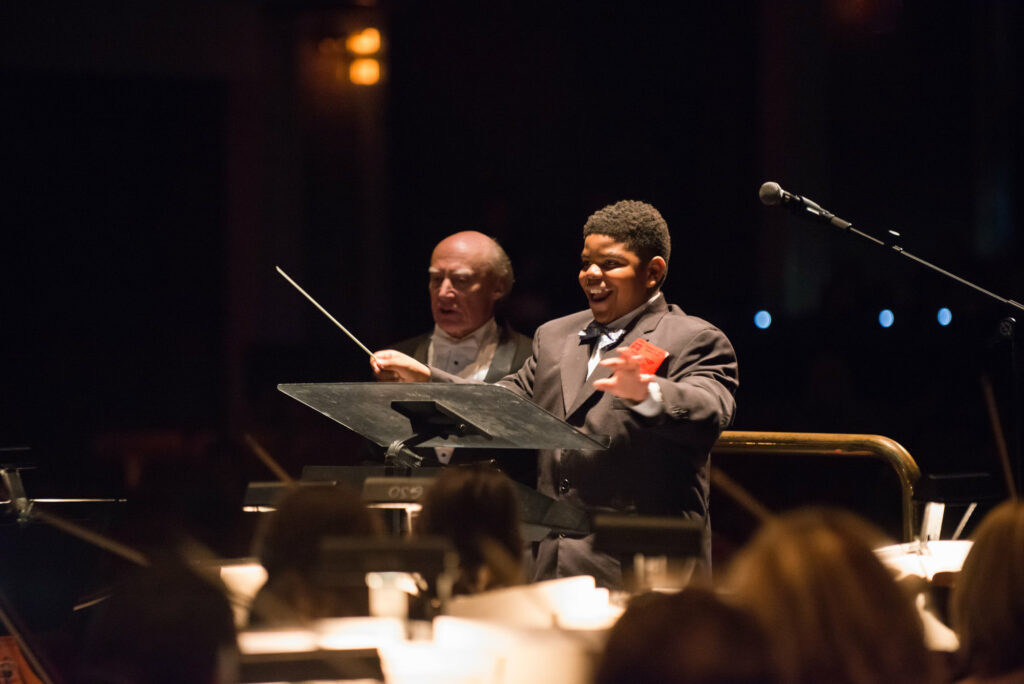 The GSO offers a variety of free education concerts and programs for audiences of all ages.
Lollipops and Once Upon an Orchestra series are designed to make listening to live classical music an accessible and fun activity for families. Find more information 

here

.
EdReach concerts take place in public school classrooms throughout the Greenville County School District, the largest district in South Carolina. 
The Children's Concert invites thousands of children to the Peace Center Concert Hall for a special performance of a Greenville Symphony Masterworks Concert developed for children. 
The GSO partners with local arts programs to help train the next generation of classical musicians and music lovers. The GSO sends professional musicians to work with two youth orchestras: Carolina Youth Symphony and the Greenville County Youth Orchestra. And they work directly with the Greenville School District Band and String Programs. These programs are called Shoulder to Shoulder, Side by Side and Music Mentors. 
The GSO's Education and Community Engagement initiatives inspire and entertain people of all ages and backgrounds. We are Greenville's Orchestra and we are your orchestra.